My Book List
Posted in category
Books
on
1585
Words
~8
Minute Reading Time •
Subscribe
to receive updates on
Books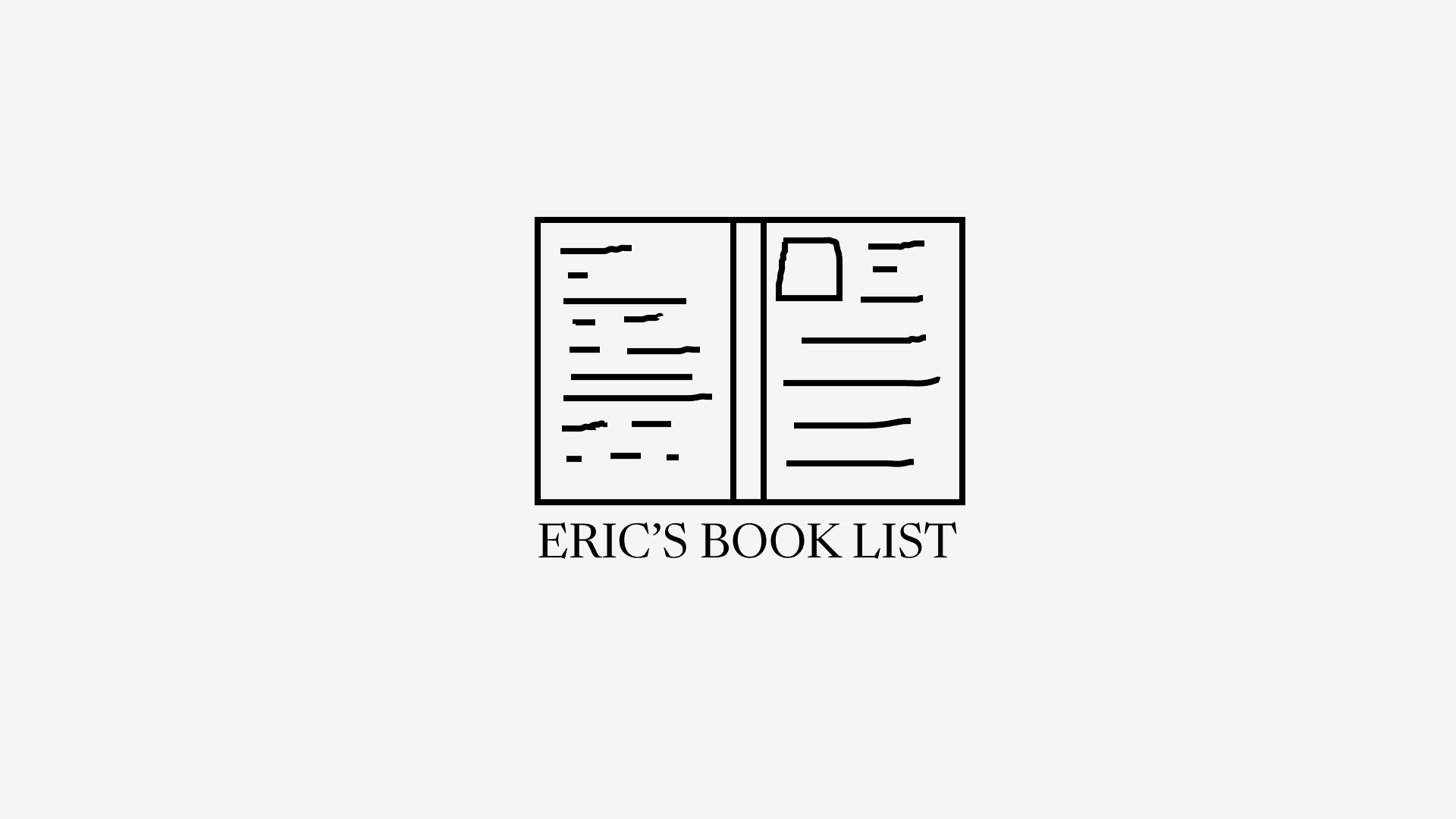 Here's a list of some of my favorite books, along with a brief summary of each.
Unfuck Yourself
A straightforward handbook that gives you the tools to get out of your head and get on with your life.
The Willpower Instinct
A practical guide to understanding self-control, which offers information on how willpower works and why it matters.
How to Win Friends and Influence People
A timeless classic about interpersonal relationships that teaches you how to be likable, win people over, and effectively lead others.
Immunity to Change
An insightful exploration of the hidden psychological barriers that deter personal and organizational growth, offering actionable strategies to overcome resistance and unlock inherent potential.
Think And Grow Rich
A personal development and self-help book that teaches that success can be achieved through mental belief and visualization.
How to Talk to Anyone: 92 Little Tricks for Big Success in Relationships
A book that provides tips and tricks to help you become a better communicator and improve your relationships.
The 7 Habits of Highly Effective People
A guide to personal effectiveness with a focus on character ethics and personal decision-making.
It's Not Supposed to Be This Way
A book that provides a fresh biblical insight to get you through painful situations, and life-giving perspectives for living in between Eden and eternity.
12 Rules for Life
A book that mixes psychology, philosophy, and deeply personal anecdotes to provide life advice through essays on abstract ethical principles, psychology, mythology, religion, and personal anecdotes.
Dare to Lead
The ultimate playbook for developing brave leaders and courageous cultures. It's about learning to take the lead, even when you're not in charge.
Best Self: Be You, Only Better
A self-help book that serves as an interactive guide to unlocking one's potential, achieving personal and professional success, and turning dreams into reality.
Atomic Habits
A practical and scientific approach to forming good habits, breaking bad ones, and mastering the tiny behaviors that lead to remarkable results.
Never Split the Difference
A guide to negotiation in the form of a self-help book. It offers a range of negotiation strategies that one can use in various situations.
The Body Keeps the Score
A book that uses recent scientific advances to show how trauma literally reshapes both body and brain, compromising sufferers' capacities for pleasure, engagement, self-control, and trust.
Conquering Toxic Emotions
A life-altering book that delivers numerous practical and holistic strategies to neutralize and eliminate toxic emotions.
Mindset Makeover
This book covers the research on our most basic beliefs. Are they hindering or helping our goals? An absolute must-read for those who are striving to achieve.
The Confidence Code
A practical guide to understanding and implementing the science of confidence for women.
You Are a Badass
A self-help guide that offers candid and funny advice to help you tackle self-doubt and lead a life full of awesomeness.
The Lucifer Effect
A comprehensive, detailed review of the intricacies of how good people can be persuaded to do bad things.
Find the Good
A reflection on how to face inevitable hardships in life and find the silver lining in every situation. It's about appreciating life despite its difficulties.
The Art of Authenticity
This book provides insights on how to align your actions with your inner values. It's a guide on how to live an authentic and fulfilling life.
100 Days Happier
A collection of daily inspirations for finding and keeping happiness. Each day brings a new perspective on how to embrace life and cherish every moment.
What Got You Here Won't Get You There
This book highlights how our behaviors are holding us back in our careers and personal lives. It gives strategies to overcome these obstacles and reach our full potential.
The Productivity Project
A practical guide to how to become more productive, including various strategies, tips, and techniques to help you get more done in less time.
13 Things Mentally Strong People Don't Do
This book focuses on mental strength – a crucial ingredient to success. It lists 13 things to avoid for maintaining a healthy and positive mental state.
H3 Leadership
A leadership manual that outlines three essential leadership aspects: be humble, stay hungry, and always hustle. It's an inspiring read for anyone in a leadership role or aspiring to be a leader.
Design Your Dream Life
An insightful book about breaking barriers and shooting for the stars. It provides a roadmap to designing a life that fulfills your dreams.
Invisibles
This book explores the surprising power of introversion. It sheds light on the significant contributions of "invisible" people in society and emphasizes the value of quiet and solitude.
Pitch Perfect
This book provides invaluable advice on how to effectively communicate ideas and express yourself clearly, whether in a meeting or on a stage.
The Way I Used to Be
A deeply moving novel about a young girl who must find her voice and find her way back to herself after experiencing trauma.
The Highly Sensitive Person
This book explores sensitivity as a strength rather than a weakness. It provides guidance and advice for highly sensitive people to navigate their way in a loud and overwhelming world.
The Holy Shit Moment
This book is about epiphanies—those moments when you realize something that changes your life forever. It highlights the power of such moments and how to harness them to make a significant impact on your life.
Mind Hacking
An innovative guide that teaches you how to reprogram your mental operating system to achieve optimal productivity and happiness.
Quiet Leadership
This book provides leadership insights focusing on empowering and inspiring others through mindfulness and silence. It is a thoughtful exploration of a leadership style often overlooked in our fast-paced, loud world.
You're Going to Be Okay
A comforting and encouraging book about resilience. It offers a perspective on how to cope with life's challenges and assures you that no matter what, you're going to be okay.
Why Smart People Hurt
An examination of the unique challenges faced by intelligent and creative individuals. The book provides insights on managing the problems that often come along with high intellect.
High Achiever
This memoir provides a sobering and fascinating look at a life of crime followed by redemption and recovery. It's a reminder that it's never too late to turn your life around.
Shattered....but Not Broken
This book is a touching account of overcoming adversity. It narrates a journey of resilience and healing from traumatic experiences.
In Love with Me
A guide to nurturing a loving and respectful relationship with yourself. It offers insights into understanding self-love and its importance in leading a balanced life.
How to Read a Person Like a Book
This book unveils the secrets of body language, providing you with skills to understand non-verbal cues better.
Bitch Don't Kill My Vibe
A self-help guide to managing your energy and keeping negativity at bay. It's about protecting your peace and maintaining your vibe amidst life's challenges.
Anxious for Nothing
This book provides helpful, practical advice for anyone struggling with anxiety. It teaches strategies for managing stress and finding peace in a chaotic world.
The Time in Between
This book is a beautiful narrative about resilience and determination. It takes readers on a journey of a protagonist's struggle and her transformation during challenging times.
The Road Back to You
This insightful book offers a fresh take on understanding oneself and others using the ancient Enneagram system. It helps readers explore their unique personality type and enhance their understanding of human behavior.
How to Manifest Happiness
A guide that offers practical steps to bring joy into your life. It emphasizes the power of positive thinking and the law of attraction in achieving happiness.
Rewire Your Anxious Brain
This is an empowering guide on understanding and overcoming anxiety. It presents neuroscientific insights and practical strategies to help manage and conquer anxiety from a new perspective.
The Now Effect
This book explains mindfulness practices that can improve your overall wellbeing. It explores how living in the 'now' can have profound effects on your health and happiness.
Multipliers
A leadership book that explores the concept of 'Multipliers' - leaders who amplify the capabilities of their team. It provides actionable strategies for leaders to drive better performance and productivity in their teams.
Smarter Faster Better
This book explores the science of productivity. It offers practical insights on how to make smarter decisions, foster innovation, and get better results in both professional and personal life.
Uncomfortable
This book encourages readers to step out of their comfort zone and embrace discomfort as a path to personal and professional growth.
The Power of Now
A spiritual guide that introduces the concept of living in the present moment. It presents a new perspective on personal growth and spirituality, emphasizing the importance of mindfulness and meditation.
My Book List Will Continue to Grow
I hope you enjoyed this list of books. Knoledge never ends and I plan on reading more and updating this list over time.
If you have any questions or comments, please feel free to reach out to me. I'd love to hear from you!
Supporting My Work
Please consider Buying Me A Coffee. I work hard to bring you my best content and any support would be greatly appreciated. Thank you for your support!
Contact
---