Estate Planning AI
Posted in category
Artificial Intelligence
on
377
Words
~2
Minute Reading Time •
Subscribe
to receive updates on
Artificial Intelligence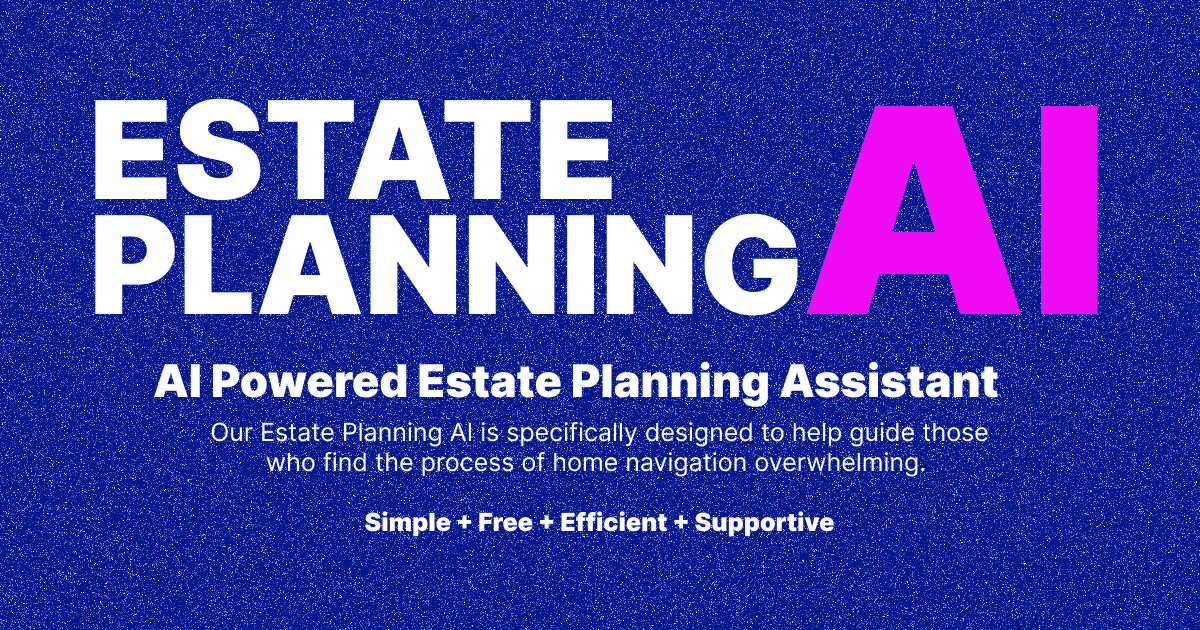 I am excited to announce the launch of Estate Planning AI - Your AI Powered Estate Planning Assistant! Created with an intent to simplify the complex process of estate planning, this tool is designed to ensure that your wishes are accurately documented and legally compliant.
Estate Planning AI is your go-to AI assistant for all things related to estate planning. With it, you can easily navigate the process, gather relevant information, and generate customized estate planning documents such as wills, trusts, and powers of attorney. Please note, results may not be 100% accurate and usage is limited to 100 queries per day.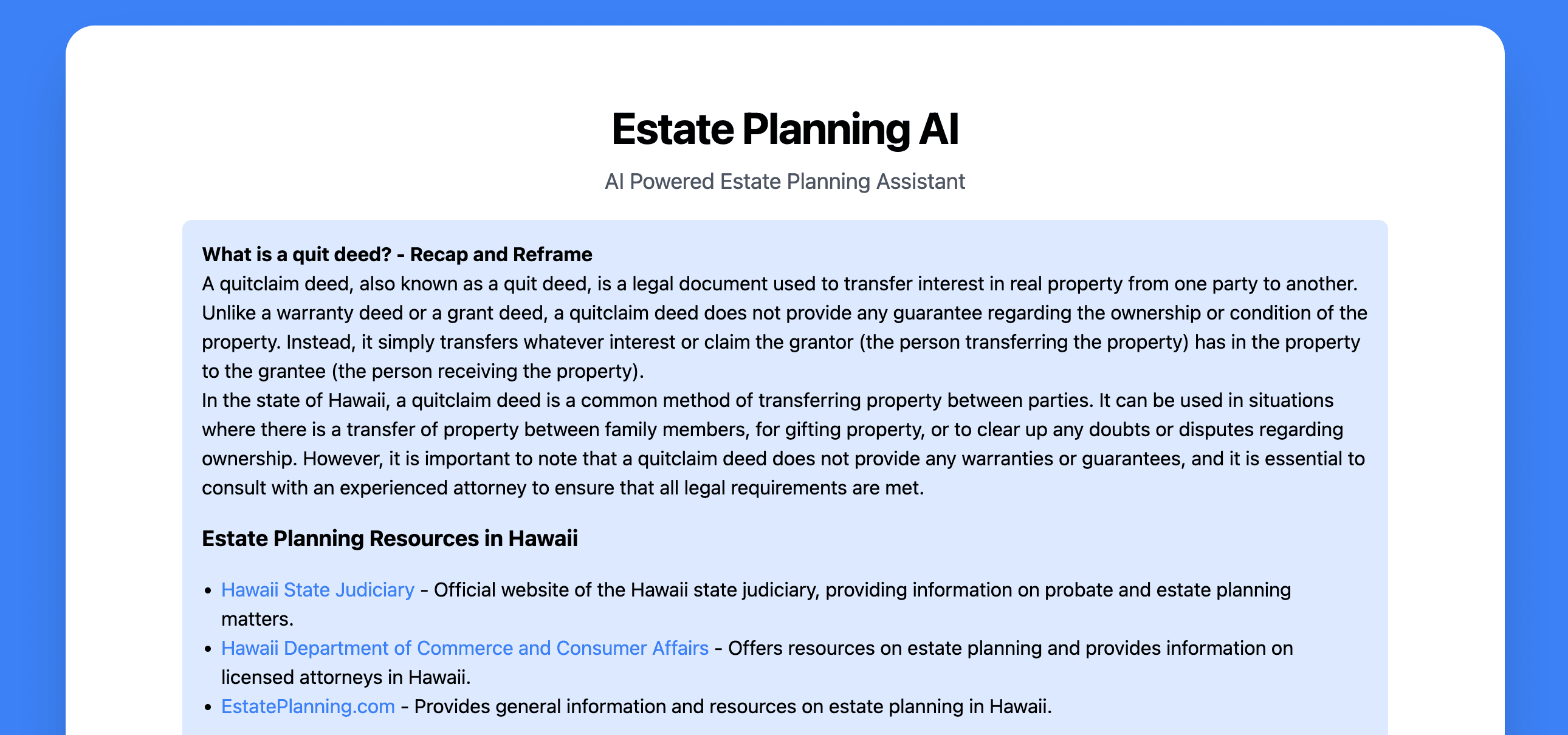 What is Estate Planning AI?
Estate Planning AI is an artificial intelligence-powered tool designed to provide support and guidance for estate planning. It uses advanced natural language processing and machine learning algorithms to engage in conversations with users, helping them understand the estate planning process and generate relevant documentation.
How Does it Work?
Users start by selecting their state and describing their issue. The AI then takes over, asking relevant questions and guiding them through the process. This includes providing information about estate taxes, offering suggestions on how to minimize potential tax liabilities, and even assisting with updating existing estate planning documents.
Benefits of Using Estate Planning AI
Using Estate Planning AI offers several advantages. It provides an accessible way to create and manage your estate plan from the comfort of your own home. It offers personalized guidance based on your unique circumstances and preferences and ensures that your estate planning documents are accurately and legally prepared.
Data Security
We prioritize the security and confidentiality of your information and estate planning documents. All data is handled with strict confidentiality measures and in compliance with applicable data protection laws and regulations.
Feedback and Support
Your feedback is essential in enhancing the functionality of Estate Planning AI and serving individuals in their estate planning needs. You can provide feedback or suggestions for improvement by contacting our support team or using the feedback option within the tool.
Discover More AI Tools
Supporting My Work
Please consider Buying Me A Coffee. I work hard to bring you my best content and any support would be greatly appreciated. Thank you for your support!
Contact
---