Veterans AI - An Artificial Intelligence Initiative for Veterans
Posted in category
Artificial Intelligence
on
385
Words
~2
Minute Reading Time •
Subscribe
to receive updates on
Artificial Intelligence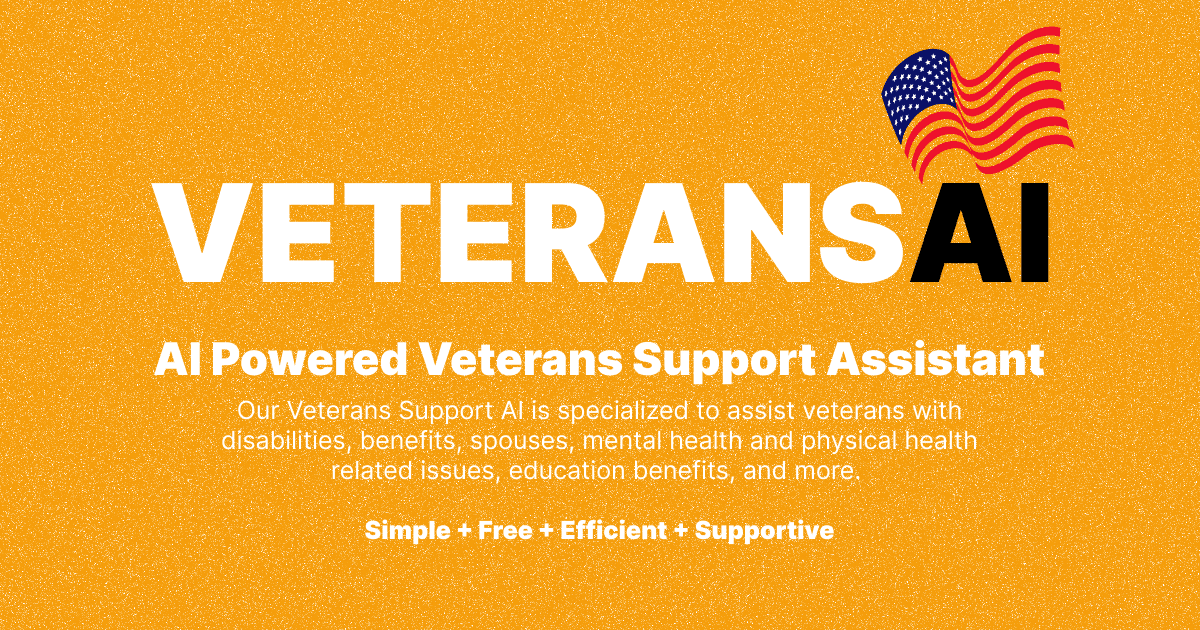 As a disabled Navy Veteran, I understand the challenges that come with transitioning from military service to civilian life. That's why I've created Veterans AI, an artificial intelligence-powered assistant designed to help veterans navigate this journey.
Why Veterans AI
After my service, I realized the necessity for a comprehensive platform that could provide immediate, personalized support for veterans. Hence, Veterans AI was born. My hope is that this AI-powered tool can alleviate some of the complexities faced by veterans in areas like benefits acquisition, healthcare options, and career transition.
How Veterans AI Assists
Veterans AI is more than just a tool; it's a friend that's available around the clock. Leveraging advanced natural language processing and machine learning algorithms, Veterans AI can provide key information and resources, making the process of accessing veterans benefits more manageable.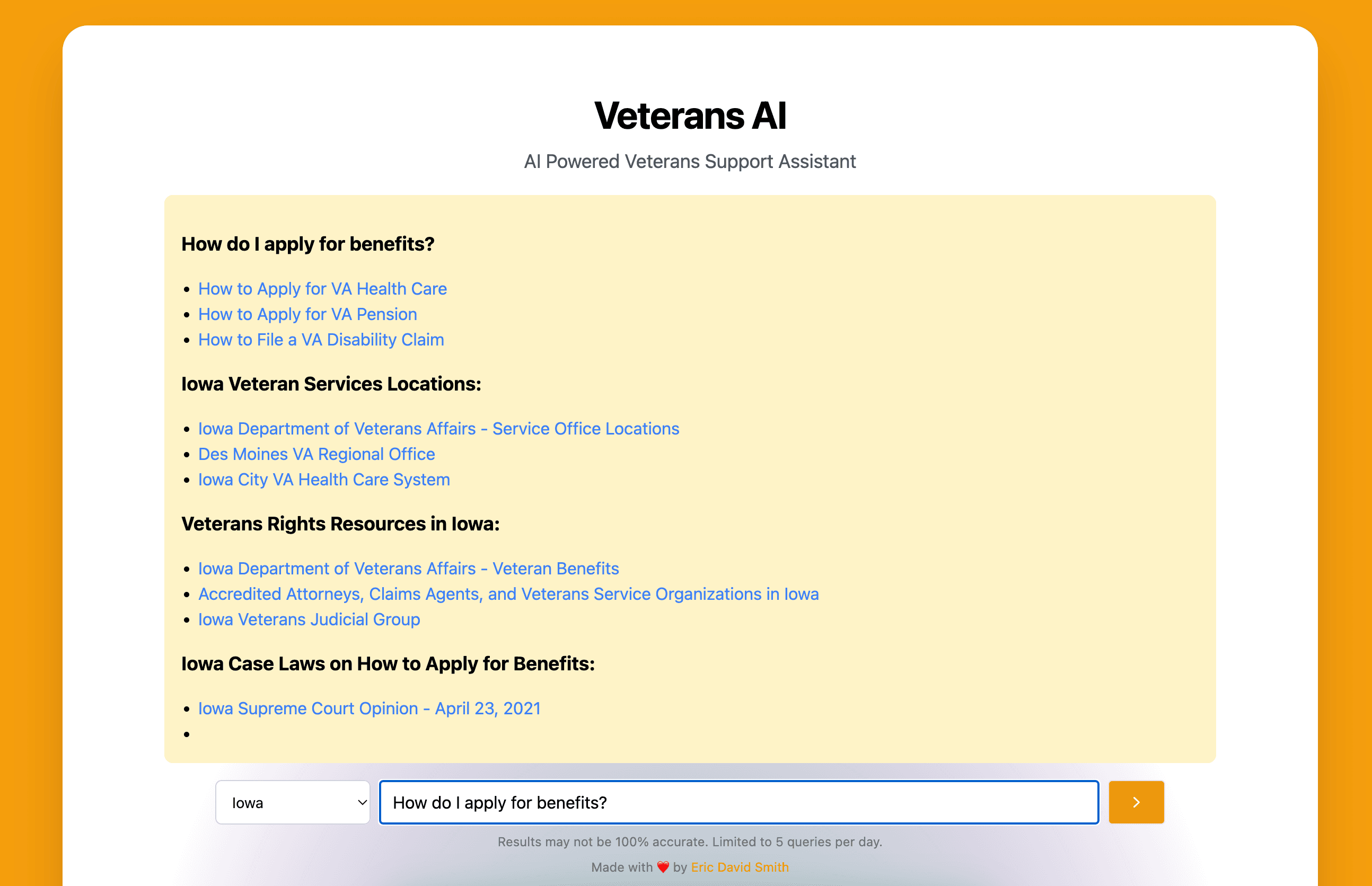 For All Veterans
Veterans AI is not just for those recently discharged but is intended to assist veterans from all service periods. Its goal is to provide relevant resources based on your unique circumstances.
Mental Health Support for Veterans
Veterans AI can also provide information on mental health resources available to veterans. Mental health is a critical aspect of a veteran's life, and while Veterans AI is not a substitute for professional mental health treatment, it can help guide veterans to the appropriate resources.
Your Privacy Matters
Having served in the Navy, I value privacy and security. With Veterans AI, all user data is handled with strict confidentiality measures, adhering to applicable data protection laws and regulations.
The Future of Veterans AI
Currently, Veterans AI is designed to support veterans within the United States. However, I envision a future where it can assist veterans in other countries, making this a global initiative.
I Appreciate Your Feedback
I value your feedback and suggestions. They help improve Veterans AI and its ability to better support veterans. Please share your thoughts and help make this initiative a success.
Embark on this journey with me and Veterans AI, let's provide the support our fellow veterans rightfully deserve.
Discover More AI Tools
Supporting My Work
Please consider Buying Me A Coffee. I work hard to bring you my best content and any support would be greatly appreciated. Thank you for your support!
Contact
---