TweetGen AI - Transform Your Twitter Engagement with AI
Posted in category
Artificial Intelligence
on
438
Words
~3
Minute Reading Time •
Subscribe
to receive updates on
Artificial Intelligence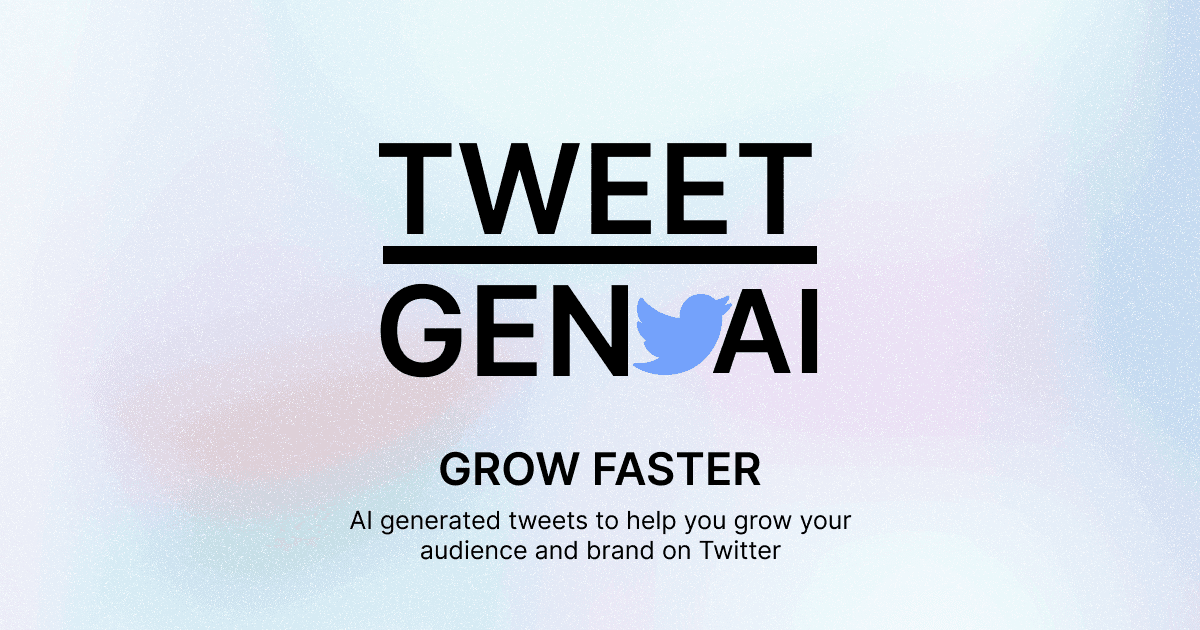 I'm thrilled to introduce TweetGen AI, your new companion for elevating your Twitter engagement. This groundbreaking tool leverages AI power to help you craft potent and engaging tweets that resonate with your audience and boost your brand visibility.
Visit TweetGenAI.com to get started!
What is TweetGen AI?
TweetGen AI is a state-of-the-art app that employs sophisticated AI algorithms to generate impactful Twitter content. I've trained this AI model using millions of high-performing tweets, enabling it to produce content that maximizes engagement, broadens your audience, and enhances your brand presence.
Why Choose TweetGen AI?
If you've ever faced challenges in creating compelling tweets or yearned for higher engagement, TweetGen AI is designed to revolutionize your Twitter experience.
1. AI-Powered
Our AI capabilities provide you with tweet suggestions optimized for high engagement and reach. The app generates several suggestions, giving you the freedom to choose the one that best fits your brand voice and message.
2. Efficiency
Crafting the perfect tweet can often be time-consuming. With TweetGen AI, you can generate engaging content in a matter of seconds, saving valuable time for other aspects of your brand growth strategy.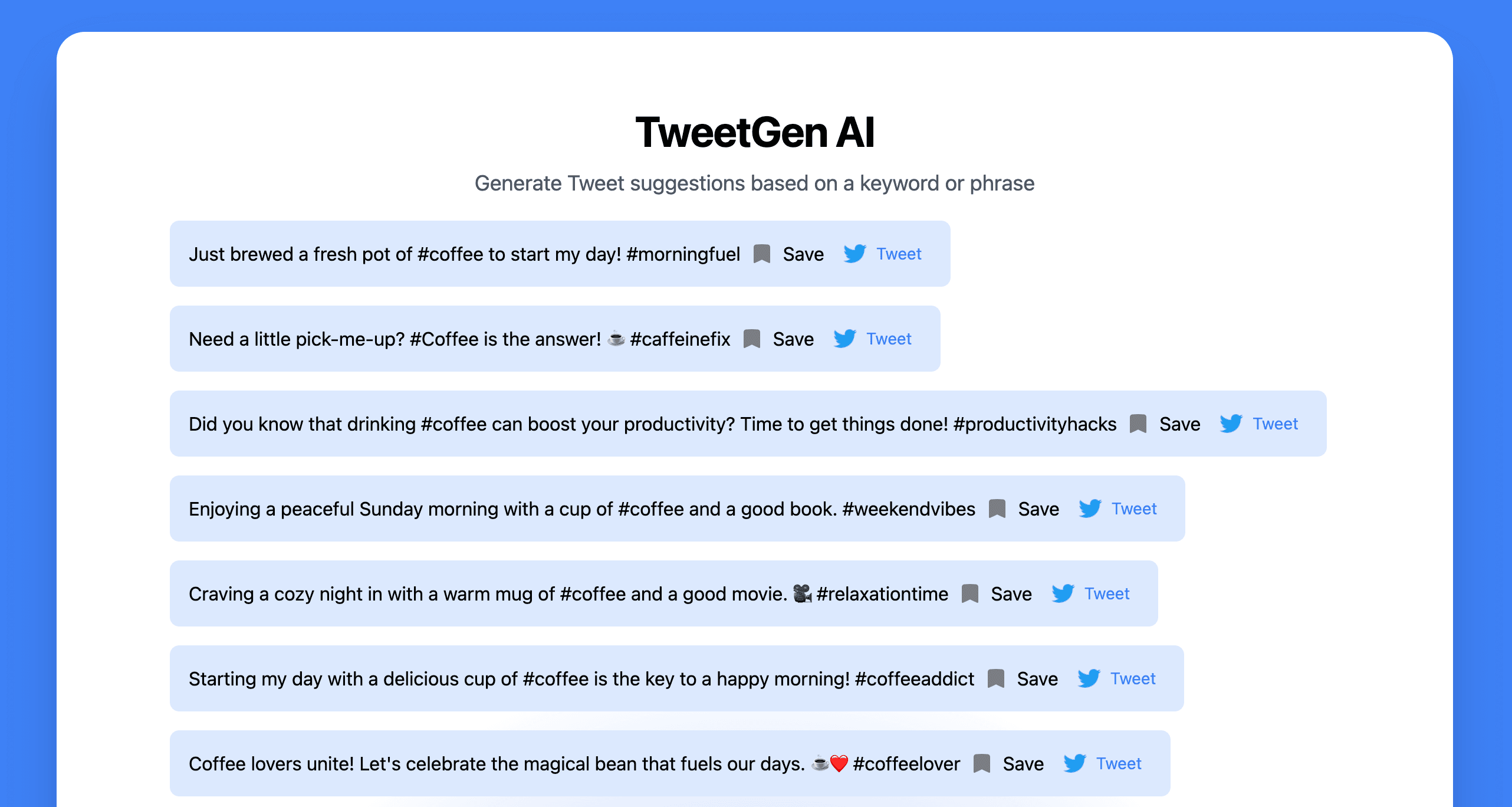 3. Grow Your Audience
By delivering consistently engaging content, you'll be able to expand your Twitter audience and increase your brand visibility. TweetGen AI equips you with the tools to transform your brand's Twitter presence.
4. Easy to Use
Using artificial intelligence on Twitter to generate original tweets and content is simple. TweetGen AI's user-friendly interface ensures a smooth user experience, even for those new to Twitter or AI technology. The app is designed to be intuitive and accessible, making it easy for anyone to start generating impactful tweets. Simply enter a keyword or phrase, and the app will generate a list of suggestions for you to choose from. From here, you can select a suggested tweet, and TweetGen AI will open your twitter composer to post the tweet.
AI Is Here To Stay - Embrace it!
The potential of Artificial Intelligence in transforming how we communicate and market our brands is immense. TweetGen Artificial Intelligence is an embodiment of that potential, providing a practical, user-friendly solution that enhances Twitter engagement through Artificial Intelligence-powered content generation. Start your journey towards optimized Twitter engagement today with TweetGen AI. https://www.tweetgenai.com
Get TweetGen AI now and let the AI take your Twitter game to the next level!
Discover More AI Tools
Supporting My Work
Please consider Buying Me A Coffee. I work hard to bring you my best content and any support would be greatly appreciated. Thank you for your support!
Contact
---